OK Electric in Spokane, WA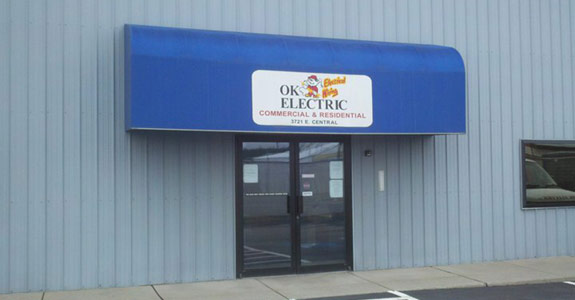 For a trusted electrical company with over 35 years of experience under its belt, trust OK Electric. We are your local, professional electricians offering a wide range of electrical services including residential and commercial new construction, remodel wiring, commercial energy efficient lighting retrofits and much more.
Learn More about our Residential Services
Learn More about our Commercial Services
An Electrician You Can Trust
Although most people are able to do simple electrical projects around their home themselves, some large or more complicated projects call for an expert. For these projects, safety and professional expertise are a necessity. While other electricians in Spokane, WA may offer cheap fixes, our professional electricians understand the power of electricity and the importance of caution that only comes from over 35 years in the business. When an electrical project arises, you don't want a quick fix; you want a professional. As one of the most trusted electricians in Spokane, WA, we have the experts and the experience to provide you with the best in electrical services.
When you need an electrician, looking for electricians in Spokane, WA that you can trust can be a daunting task. Electricity is the power of our lives, and you need it to keep your home and business running. But at the same time, electricity is a powerful and dangerous source of energy. Hiring a credible and experienced electrician is not just a good idea; it's a necessity. That's why families and businesses across Washington and Idaho choose the most-trusted electricians in Spokane, WA. OK Electric is the only electrician that guarantees that the job will be done right. Here are just a few more reasons why we should be your go-to electrician:
We offer a one-year warranty on all services.
We are your only local contractors that are insured, bonded, and licensed in two states.
Our team of professionals has the highest level of expertise and craftsmanship that only comes from over 20 years in the business.
Our services are competitively-priced.
We are proud members of the National Association of Home Builders